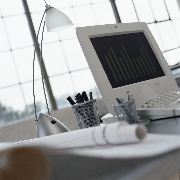 Do you enjoy creating software that people will really use and value? Do you like wearing many hats and working in an informal atmosphere? At Illuminosi we value technical and moral excellence, not a corporate dress code and endless rules from "on high".
At Illuminosi you will find modern XP/Agile design techniques, along with the latest tools for creating the most reliable and useful software possible. Technologies abound- ASP.NET, C/C++/C#, Java, PHP, SQL... and we are agnostic about the technology used- as long as it is the best choice for a given product and client.
If you understand the difference between writing 450 lines of code per day and producing 800 reliable lines per week, then you are the type of person we want to talk to. You should understand what it takes to produce globalized and localizable software for world wide markets, taking into account the diverse geopolitical world in which we live.
Perhaps you have what it takes to join Illuminosi's dedicated team of engineering professionals. If this sounds interesting to you, please forward your resume to jobs@illuminosi.com. For the ease of our staff, please use Word (*.doc or *.docx), PDF or plain text.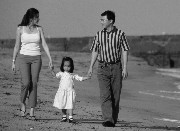 At Illuminosi, your personal time is important to us. We believe in working to sane schedules, built from the bottom up. It does more harm than good to have our employees burned out and alienated from their families. So we strongly encourage all our employees to live a balanced life that includes time for recreation, rest and doing all those other things of life. (like parent-teacher conferences, doctors appointments, baseball games...)
Enjoying the outdoors is very important to our employees. Many of our employees spend their weekends sailing, rock climbing, skiing, fishing, camping, mountain biking and other outdoor activities. There are miles of forested bike trails adjacent to our Kingston office, and a superb salt water marina only 5 minutes away. Our location has become a key asset for those who want to raise their families in a culture that values wildlife above large housing developments. For more information about the area, please visit this site.
Consultant recruiting
All our consultants are introduced to us by referrals, or are people we have worked with in the past. Illuminosi does not use temporary employment agencies or "job shops" but prefers to work directly with incorporated consultants.
Employee recruiting
Illuminosi does not use employment or recruiting firms. On occasion we do accept recruiting assistance from an investment firm. If you are interested in a career with Illuminosi, please send us a letter of introduction along with your resume to Jobs@illuminosi.com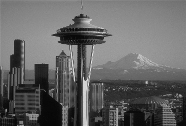 Illuminosi is located less than 30 miles from downtown Seattle, and easily accessible by Washington State's Ferry Service from both Edmonds and Seattle ferry terminals.